With the main purpose to show that the act of playing has no gender, we managed to create only a few days before Christmas the "Toy Strike" campaign for the Consumption Ministry of the Spain's Government.
The action has started with posters around cities like Madrid, Barcelona and Sevilla and with the launch of a video manifest where the toys itself call up a strike, to symbolize their rights of playing with 100% of boys and girls. And that kids should play freely with all toys, without any kind of gender stereotypes. 
To amplify the action, besides a lot of content posted on Instagram, stickers were created to simulate posters with the main campaign messages so that people could join the manifestation from their homes.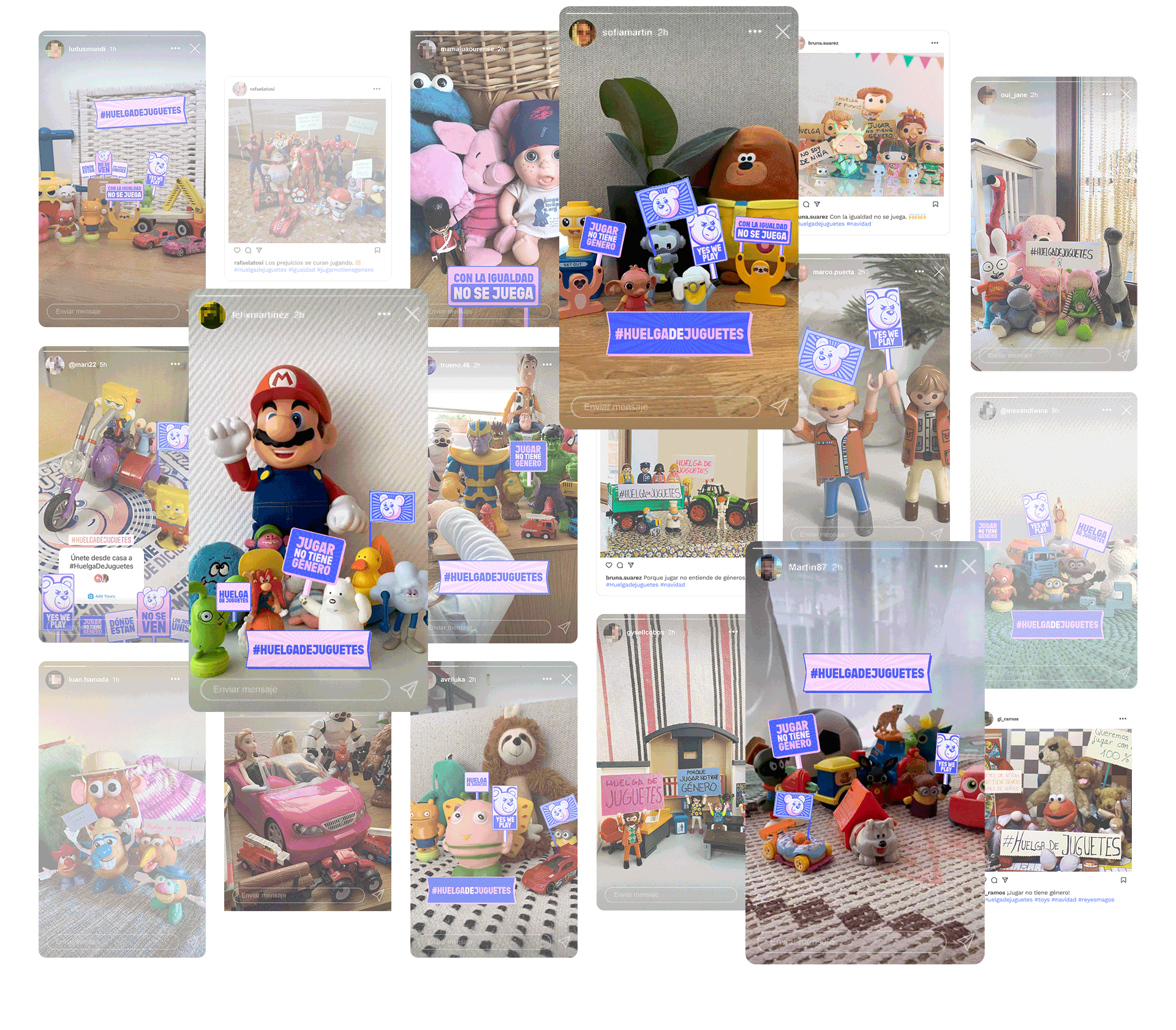 Agency: MRM//McCann Spain
Creative Directors: Pepe Garcia, Guillermo Santaisabel
Head of Art: Rafael Merino
Art Director: Albert Botelho, Pablo Camarero, Sergio García, Anai Meléndez
Copywriter: Flavio Jiménez, Daniel Albaladejo
Motion Graphics: Claudia Jara
Producer Company: Lee Films
Directors: Stefano & Alejandra
Cannes Lions 2022: Shortlisted PR 
El Sol 2022: Gold - Integrated Campaigns 
El Sol 2022: Silver x3 - Public Relations 
Epica Awards: Gold - Public Interest 
Epica Awards: Bronze - Social Networks 
El Ojo Iberoamérica: Silver - El Ojo Sustainable 
El Ojo Iberoamérica: Bronze - PR 
El Ojo Iberoamérica: Bronze - Effectiveness