In times of crisis, the Brazilian people is recognized for its creativity and knows how to turn hard times into opportunities.
Brahma is a brand that is always present at all times of life of its consumers. So we decided to launch the campaign "Every day is a New Year", which shows that every day you can start over and reinvent yourselves.
The digital campaign consisted in give everyday a new discount coupon to consumers, the main purpose of the coupons was to enable 
the consumer to start every day something new. The coupons were from vocational courses to balloon flight and parachute jump.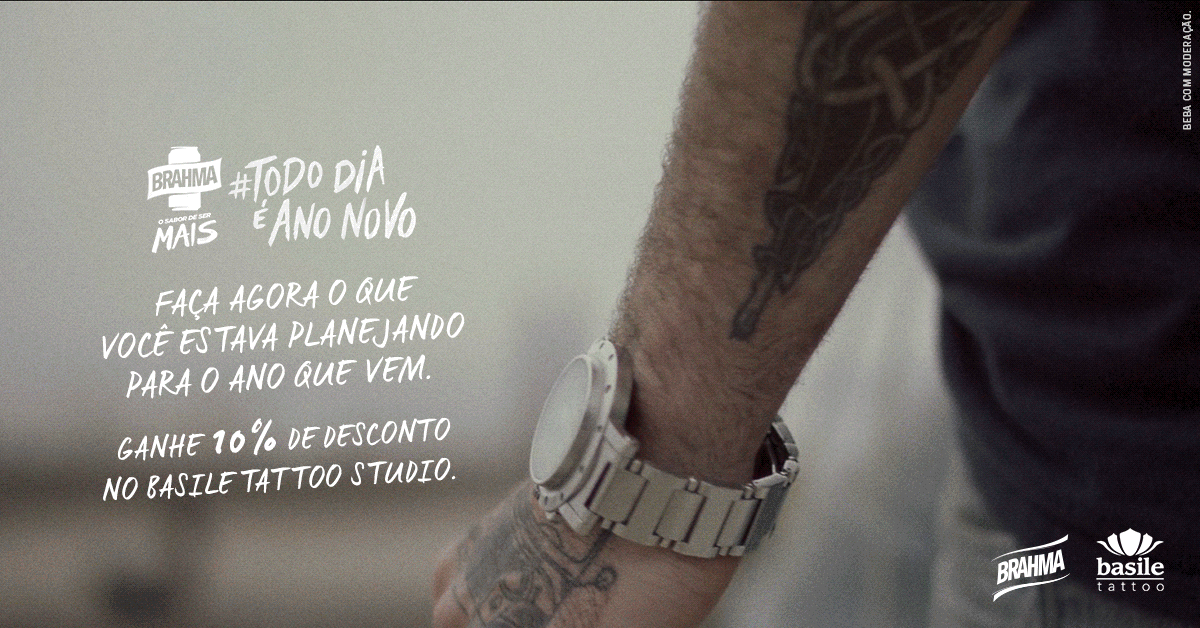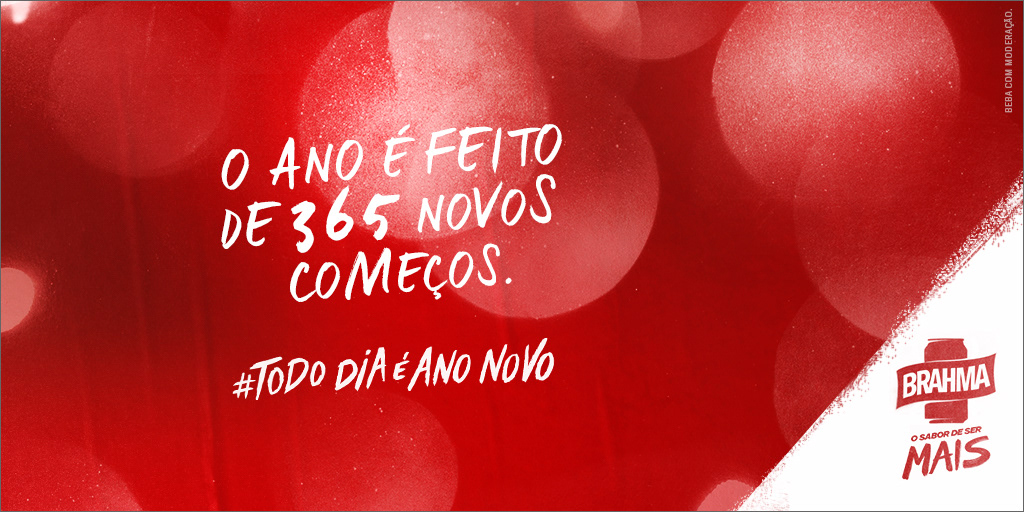 An fireworks display was promoted in five Brazilian cities: São Paulo, Rio de Janeiro, Florianopolis, Belo Horizonte and Salvador, 
as a symbolic way to anticipate the New Year and showing that "the date is what matters least in confront of the the will of making
plans and renew faith that everything can go further".
Creative VP: Rafael Pitanguy, Eco Moliterno
Creative Director: Humberto Fernandez
Creative Directors Associated: Erico Braga, Pedro Bullos
Copywriters: Rafael Pitanguy, Pedro Bullos, Felipe Ribeiro
Art Directors: Erico Braga, Felipe Cury, Edson Rosa
Digital: Albert Botelho, Gaio Gandolfi, Diego Ferrite, Ingrid Coelho
Social Media Coordinator: Nivea Masumi